Secure Used Cisco Switches in the Philippines for a Cost-Efficient and High-Performance Office Network
Used Cisco switches in the Philippines may not have the latest bells and whistles, but they offer the same relevant features that reflect Cisco's stamp of quality. An eco-friendly and cost-efficient network solution with a lifespan of up to 10 years, used Cisco routers and switches provide a range of benefits that streamline business systems and processes.
Eco-friendly solution
Used Cisco equipment reduces energy consumption while prioritizing the quality of output. Most switches have only been used for one year, so you can still expect top-grade quality.
Reasonable pricing
Refurbished Cisco equipment offers the same deployment quality for a more affordable and reasonable price.
Easy to set up
Used Cisco switches come with functions such as enhanced port safety, wireless switching, NAS device compatibility, and more.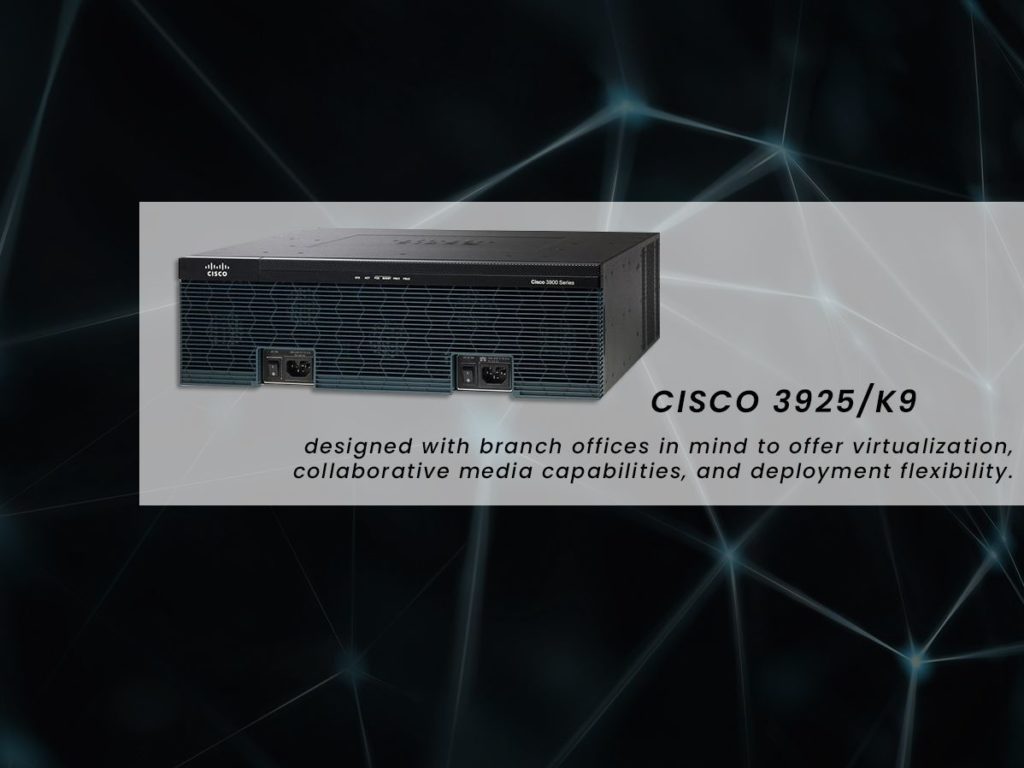 The Impact of Cisco Switches on Your Office Network
Cisco switching solutions provide unmatched business value to networked organizations of all sizes, across all industries. Find out how securing used Cisco switches in the Philippines can turn your network into a strategic asset.
Better distribution of workload on individual computers
Each network computer has a different media access control (MAC) address. Cisco switching solutions are designed to designate proper commands to each computer for data allocation and organization.
Fewer frame collisions
A collision occurs when two or more devices send a signal to the same transmission channel at the same time. Switches ensure that these signals don't cross each other.
Immediate internal communication
Cisco switches are able to convey signals between computers faster than a router, which has more complicated functions. In addition, the time differential between communications is managed, and the transmission of data is handled more smoothly.
Different Types of Cisco Switches
Various types of switches cater to specific network needs. Here's a closer look at Cisco's general types of switches, and the particular models for each type:
LAN Access Switches
These switches bring wired and wireless instruments together to help optimize business processes:

Catalyst 9400, Catalyst 9300, Catalyst 9200 Series
Catalyst 3850 and Catalyst 3650 Series
Meraki MS Series

LAN Digital Building Switches
Small but powerful, these LAN switches can deploy enterprise-class services to any location:

Catalyst Digital Building Series
Catalyst 3560-CX Series
Catalyst 2960-L Series
Meraki MS120-8

LAN Core and Distribution
Core and distribution switches bring together a multi-domain network to extend intent-based networking:

Catalyst 9600, 9500, and 9400 Series
Meraki MS400

Data Center Switches
Allow cloud-scale technology, secure connection of data, and automate office operations:

Nexus 9000 Series
MDS 9000

Industrial Ethernet Switches
Scalable networking solution for industrial ethernet, lower operation expenses, integrated security solutions, and reduced downtime:

Cisco IE5000
Cisco IE4000
Catalyst IE34000 Heavy Duty Series
Catalyst IE3400 Rugged Series
A.R. Network Systems Integration Philippines offers these switches, as well as other Cisco equipment in both new and refurbished forms. Should the need arise, we also provide technical support and replacement of equipment for the best Cisco support in the Philippines.
Optimize Your Network with Refurbished Cisco Equipment
For topnotch network solutions that won't break your budget, secure used and refurbished Cisco equipment for your office. At a fraction of the original price, you will get excellent network architecture with faster, secure, and cloud-based productivity.
A.R. Network Systems Integration Philippines provides both new and refurbished equipment, including the Cisco 1900 series, the Cisco 49000 series, the Cisco 3925 K9, and more. Call ANSYS PH now at (632) 903-7891 for quality Cisco equipment in the Philippines!